Applefest Concert, BBQ and Fireworks
Saturday, September 15th
4:00 PM - 9:00 PM
Algonquin Regional High School
Athletic Field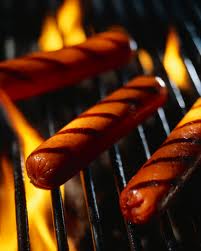 BBQ by Knights of Columbus and Northboro Challenger League
Pizza Booth by Applefest Committee
Apple Desserts by St. Rose of Lima Women's Group
Cotton Candy and Popcorn by Boros Cares 4 Troops
Candy Booth by Northboro Junior Women's Club
Glow Sticks Booth by Applefest Committee
Moonwalk by Alqonquin Scholarship Committee
Ocstacle Moonwalk by Algonquin Harbinger Group
Robotics Show by Algonquin Robotics Team
Basketball Shooter Robot -
aim the robot and shoot foam balls into a Basketball hoop

Frisbee Shooting Robot
shoot frisbees, catch frisbees and load robot.
            Exercise ball shooter
shoot, catch and load robot with large 3 foot exercise ball.
            Box Stacking Robot
Lift and stack boxes with a robot gripper
            Robot Arm
Control large robotic arm to lift and stack milk crates
            Remote control trucks
Drive large remote control trucks around and into obstacles
Small remote control robots
Race small remote control robots against time to win a prize.
Fun Games by Northborough Girl Scouts
Face Painting and Hair Braiding by Diane Counoyer Dance Team