Applefest Boy Scout Pancake Breakfast
Sunday, September 22nd
7:00 AM - 11:00 AM
American Legion Post 234
402 West Main Street
2019 Annual Pancake Breakfast
Sponsored by: Boy Scout Troop 1, Northborough
http://www.troop1northboro.org/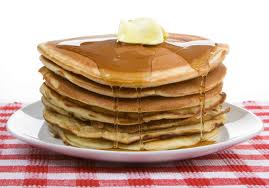 Troop 1 scouts and their leaders are busily preparing to host our annual Applefest pancake breakfast on

Sunday, September 22nd from 7:00 AM to 11:00 AM

at the American Legion Post 234

located at 402 West Main Street. 

Come enjoy our delicious blueberry, chocolate chip, or plain pancakes with apple topping or syrup.   

Pre-sale tickets can be found at the Troop's Applefest booth, from one for the Scouts at the Applefest BBQ

or from various locations around town on the weekends before Applefest.
Ticket prices remain at $5 per person up to a maximum of $20 per family.
Tickets are available online at the Troop 1 Website
Buy Pancake breakfast tickets online
Tickets will also be available at the door.
Cub Scouts in uniform are admitted free with a family member.
After you have enjoyed your delicious pancake breakfast stop by the Applefest Classic Car Show
Located at Main Street from 10:00 am to 1:00 PM.
Many classic cars for you to enjoy!
Come join us ~ Support Your Local Boy Scout Troop!